आईवीएफ फेल क्यों होता है?
आईवीएफ फेल क्यों होता है?
Published on August 18, 2022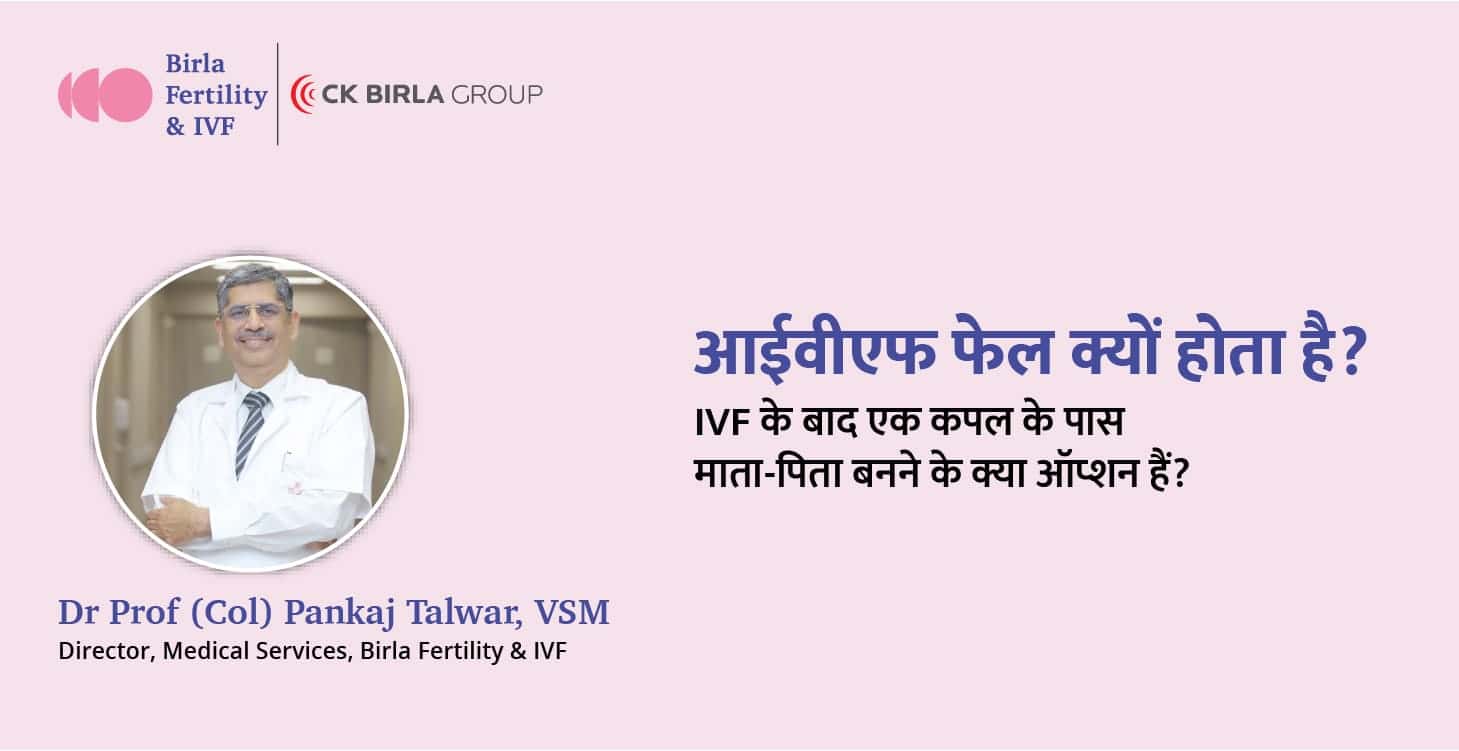 प्रजनन प्रणाली में किसी तरह की समस्या होने या बांझपन के कारण एक कपल को कंसीव करने यानि गर्भधारण करने में दिक्कतों का सामना करना पड़ता है। प्रेगनेंट होने के लिए लोगों द्वारा आजमाए हुए सभी तरीकों को आजमाने के बाद एक कपल आईवीएफ का चुनाव करता है।
हालांकि, जब तक आईवीएफ उपचार सफल नहीं हो जाता है तब तक निराशा का होना स्वाभाविक है। आईवीएफ की सफलता दर काफी चीजों पर निर्भर करती है जिसमें महिला और पुरुष की उम्र और स्पर्म एवं एग की गुणवत्ता सबसे महत्वपूर्ण है।
जहां कुछ कपल्स इस उपचार की मदद से अपने माता-पिता बनने का सपना पूरा करने में सफल होते हैं। वहीं कुछ कपल्स में आईवीएफ फेल हो जाता है और उनके सपने टूटते हुए दिखाई देने लगते हैं। आईवीएफ के अलावा, दूसरे भी अनेक ऐसे उपचार हैं जिनकी मदद से ऐसे कपल्स अपना सपना पूरा कर सकते हैं।
अगर आप भी यह जानना चाहते हैं कि आईवीएफ फेल यानी असफल होने के बाद एक कपल के पास अन्य क्या ऑप्शन बचते हैं जिनकी मदद से वे अपनी सुनी गोद को किलकारियों से भर सकते हैं तो NBT Femina में प्रकशित यह लेख आपके लिए खास हो सकता है।
इस लेख में बिरला फर्टिलिटी एंड आईवीएफ की मेडिकल सेवाओं के प्रमुख डॉ. (कर्नल) प्रो. पंकज तलवार वीएसएम आईवीएफ फेल क्यों होता है, आईवीएफ फेल होने के बाद क्या करना चाहिए, आईवीएफ के बाद एक कपल के पास माता-पिता बनने के दूसरे क्या ऑप्शन हैं और थर्ड पार्टी डोनर एवं सरोगेसी के बारे में विस्तार से बात कर रहे हैं।
Written by: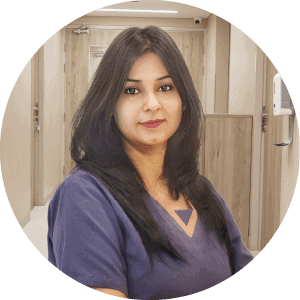 Dr Puja Singh
Dr. Puja Singh has been a senior resident at the Hindu Rao Hospital and NDMC Medical College, New Delhi and has been previously attached with Nova IVF Clinic, Ahmedabad in fertility services.
She completed her post-graduation in Obs & Gynae from Hindu Rao Hospital & NDMC Medical College, New Delhi. She completed her FNB training in reproductive medicine.She has done fellowship in Minimal Access Surgery from AMASI. Her main area of interest is reproductive medicine. She has done her MBBS & Internship at Dr. Bhimrao Ambedkar Hospital, Raipur. She is dexterous and precise in surgical treatment procedures. 
Book an Appointment
View Details
To Know More
Speak to our experts and take your first steps towards parenthood. To book an appointment or to make an enquiry, please leave your details and we will get back to you.