Birla Fertility & IVF Lajpat Nagar Clinic Launch Coverage
Birla Fertility & IVF Lajpat Nagar Clinic Launch Coverage
Published on March 28, 2022
Updated on April 20, 2022
With the plan to expand and provide healthcare needs nationally and internationally through 100+ clinics in the next 5 years, Birla Fertility & IVF has launched its new flagship fertility centre in Lajpat Nagar, New Delhi. Along with other existing fertility centres across the country, this clinic also offers clinically reliable treatment, a price promise and empathetic and trustworthy care to its patients. Birla Fertility & IVF have an expert team of clinicians & embryologists who have a combined experience of more than 21000 IVF cycles.  
Founder Avanti Birla, stated that Birla Fertility & IVF is committed to delivering quality and patient-centred healthcare. Fertility treatment is not just about IVF, it's about a more holistic approach to promote good fertility health. Brand tagline: "All Heart. All Science", best summarizes who they are, and how they are different.
The news of expansion was widely covered by prominent publications, The Daily Guardian, India Med Today, Indianow 24, daily hunt, Apn News and many more. 
Written by: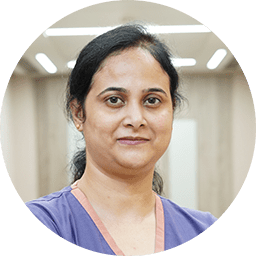 Dr. Deepika Mishra
With over 11 years of expertise under her belt, Dr. Deepika Mishra has been assisting couples with infertility issues. She has been contributing immensely to the field of the medical fraternity and is an expert in finding solutions for couples undergoing infertility issues, and high-risk pregnancies and is also a skilled gynecological oncologist.
Book an Appointment
View Details
To Know More
Speak to our experts and take your first steps towards parenthood. To book an appointment or to make an enquiry, please leave your details and we will get back to you.