Exclusive Discounts on IVF booking
Exclusive Discounts on IVF booking
Published on March 11, 2022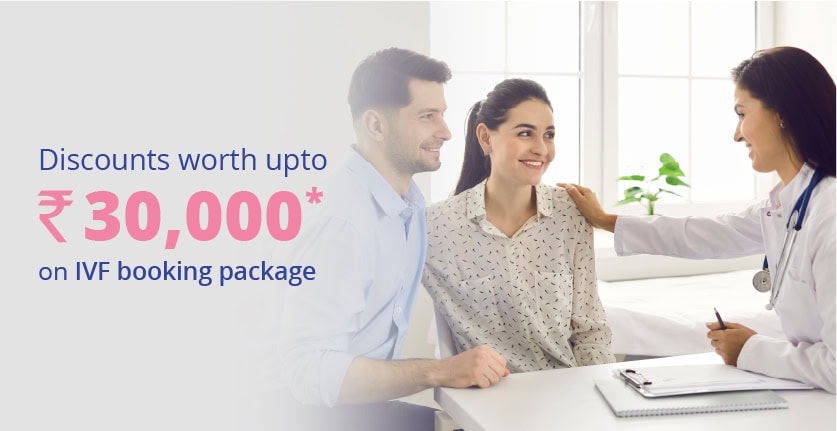 Infertility issues are rising at an alarming rate across India and abroad. Nearly 48 million couples globally are affected by some type of infertility problem. Thanks to medical advancements and increasing awareness about Assisted Reproductive Technology (ART), a large number of couples and individuals are actively seeking fertility care.  Nevertheless, patients come face-to-face with the challenge of availing high-quality fertility care in a cost-effective manner. 
Birla Fertility & IVF, a chain of world-class fertility clinics, aims to bridge this gap between first-rate fertility treatments and affordable pricing. 
In an endeavour to make top-tier fertility services accessible and available to all Indians, Birla Fertility & IVF is consistently expanding its footprints across several cities in India. The state-of-the-art fertility clinics are already operational in Lajpat Nagar, Punjabi Bagh, Gurgaon, Lucknow and Kolkata. 
Birla Fertility & IVF presents an exclusive IVF booking offer for patients residing in Delhi, Lucknow and Kolkata. 
IVF booking offer details:
Avail upto INR 30,000* discounts on multiple fertility tests and IVF cycle booking. 
The inaugural, special offer includes:
Semen analysis (FREE)
Ultrasound (FREE)
Male & female fertility panel tests (@ Rs 4000) 
Additionally, we are offering large booking discounts on 2nd milestone payment for the IVF cycle package. 
The offer is valid for Delhi, Lucknow and Kolkata centres from 15th March 2022 to 30th April 2022. 
Who can avail of the special discount offer?
Birla Fertility & IVF is facilitating its exclusive offer to all registered patients. 
Listed below are the eligibility criteria for availing of the discount offer:
Patients who have registered with us at fertility camps but have not proceeded with their investigations yet

Patients who have submitted an enquiry online 

Patients who have consulted online or in-person 

Patients who have been advised fertility investigations 

Patients who have been recommended IVF treatment
To avail of the discounted offer, all that patients have to do is walk into one of our IVF centres in Delhi, Lucknow & Kolkata. 
*Terms & conditions applied.
Call us to book the offer today!
Kolkata: +91 93117 21604
Delhi: +91 11 43150800
Lucknow: +91 93117 21678
To Know More
Speak to our experts and take your first steps towards parenthood. To book an appointment or to make an enquiry, please leave your details and we will get back to you.