ET Healthcare Event Coverage – Akshat Seth, CEO – CK Birla Healthcare
ET Healthcare Event Coverage – Akshat Seth, CEO – CK Birla Healthcare
Published on December 02, 2022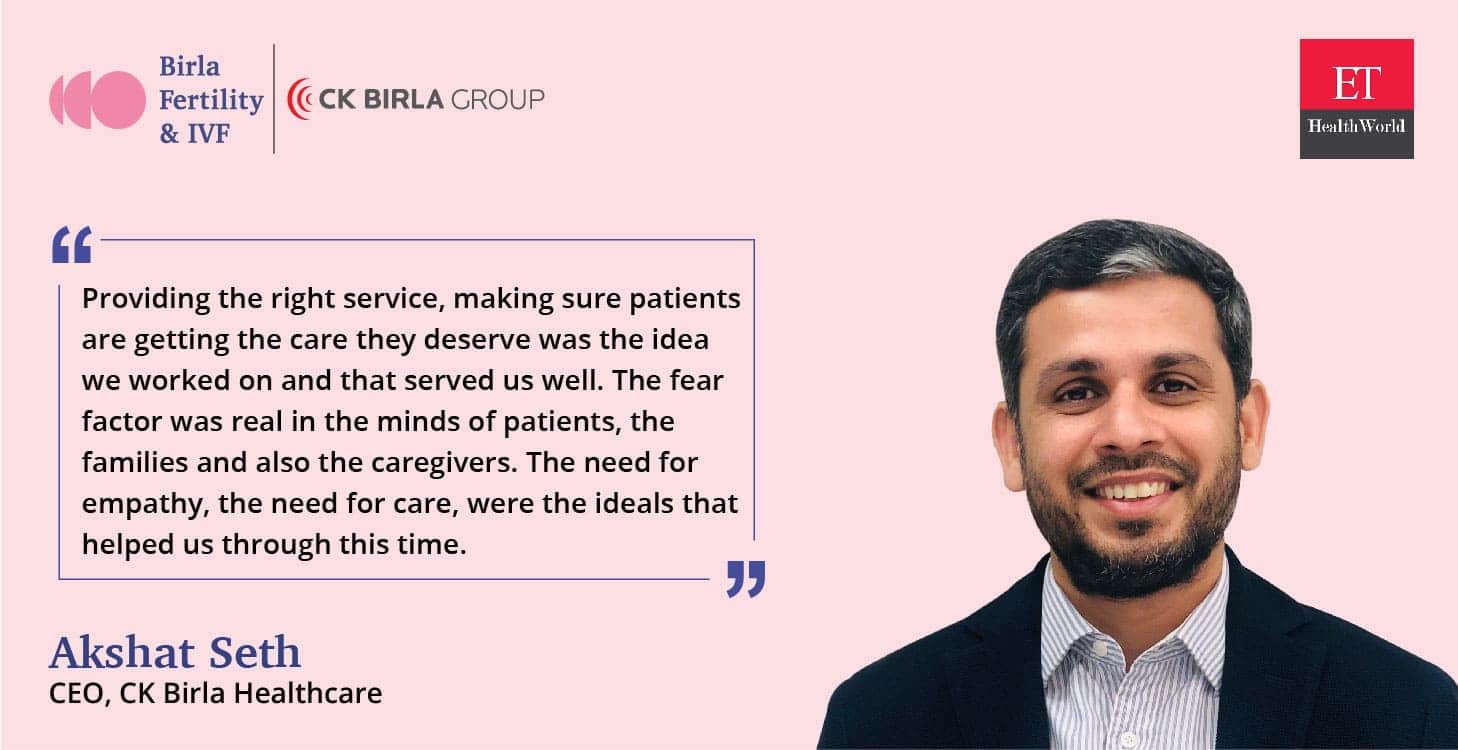 In these rapidly changing times, the role of healthcare partners has been critical in addressing the needs of the public at large. In the last three years, healthcare had to evolve dynamically while staying relevant for any future needs. The qualities that have stood out in these testing times are resilience, innovation, perseverance, compassion and above all care. 
By pursuing a holistic and sustainable approach, and tapping into the latest healthcare and tech innovations, overall delivery is witnessing quick and improved outcomes. Embracing the digital-first approach with our patient-centric perspective is the need of the hour.
Speaking at The Economic Times Healthcare Leaders Summit 2022 in a panel discussion with healthcare leaders, our CEO shared his insights and learnings on how we navigated the increasing demands during and after the pandemic.

The key learnings were:
Need for trained & dynamic teams who are prepared for change & mentally resilient to crisis management

Fast tracked development of digital healthcare solutions

Increased focus on preventive healthcare methods in the face of uncertainty
At Birla Fertility & IVF, we understand that people develop long-term, trust-based relationships with their healthcare providers. This trust transpires at every level of operations. Hence, it is imperative that we integrate humanity with technology, where new ideas and innovations improve people's lives, with compassionate care and global best practices.  
To know more about the event read here: https://www.linkedin.com/in/ACoAAAUc2ikBcQLyJZr9rnczJCic_WUniwm_m24
Written by: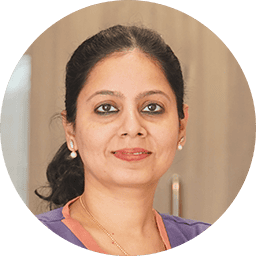 Dr Divya Shandilya
Dr Divya is a knowledgeable and compassionate gynecologist and infertility consultant with experience, dedication and discretion. With 10+ years of experience in clinical practice, she has proven ability to assess and investigate patient symptoms and make critical decisions for their treatment. Her thorough knowledge in sexual health and reproductive medicine and experience in various infertility conditions makes her a valuable addition to our expanding team of fertility experts.
Dr. Divya Shandilya has always been passionate about the Obstetrics and Gynecology branch with special interest in the field of Infertility. Which is why she has been associated with some of the most recognized names in the field like Cloudnine Hospital, Noida, as a fertility consultant gynecologist, Indira IVF, Ghaziabad as Functional center head, PMMH (Pandit Madan Mohan Malviya Hospital, Govt. NCT of New Delhi) as senior resident OB GYN. Her core training in this field has also been under very reputed hospitals of India.
Book an Appointment
View Details