दवा लेकर पीरियड्स को कुछ दिन तक टालना कितना सही है?
दवा लेकर पीरियड्स को कुछ दिन तक टालना कितना सही है?
Published on March 23, 2022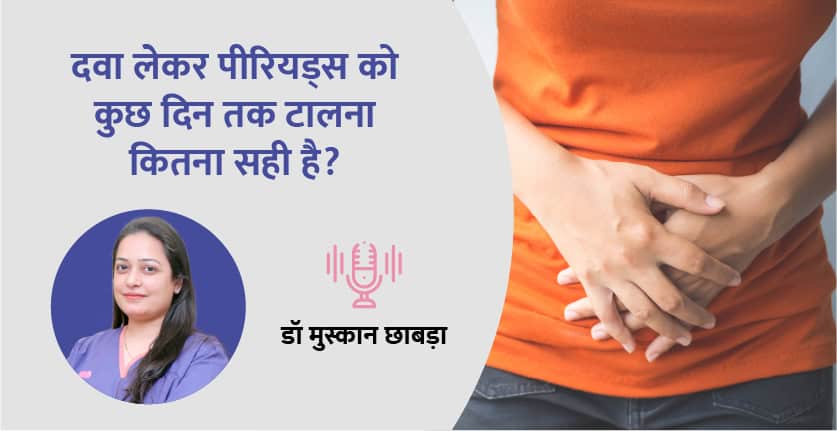 पीरियड्स आज भी एक ऐसा विषय है जिसके बारे में लोग खुलकर बात नहीं करते हैं। शायद यही कारण है कि पीरियड्स को लेकर महिलाओं के बीच अनेको भ्रांतियां फैली हुई हैं। अगर आपके मन में भी ऐसे प्रश्न उठते हैं कि नॉर्मल पीरियड साईकिल कितने दिनों का होना चाहिए, अगर किसी को पीरियड्स जल्दी आते हैं तो क्या करना चाहिए, पीरियड्स जल्दी लाने के लिए क्या करना चाहिए, पीरियड्स के दौरान दर्द होने पर क्या करना चाहिए, पीरियड्स के दिनों में कैसे खुद का ख्याल रखना चाहिए और दवा लेकर पीरियड्स को कुछ दिनों तक रोकना कितना सही है आदि तो यह पॉडकास्ट आपके लिए ख़ास है। इस खास पॉडकास्ट में बिरला फर्टिलिटी एंड आईवीएफ की कंसलटेंट और स्त्री रोग विशेषज्ञ डॉक्टर मुस्कान छाबड़ा सभी सवालों का विस्तारपूर्वक जवाब दे रही हैं। यह पॉडकास्ट Spotify , Google Podcast , JioSaavn और podcasts.aajtak.in आदि प्लेटफॉर्म पर प्रकाशित हो चूका है।
To Know More
Speak to our experts and take your first steps towards parenthood. To book an appointment or to make an enquiry, please leave your details and we will get back to you.