Exclusive Camp Offers on Fertility Diagnostics & Treatments
Exclusive Camp Offers on Fertility Diagnostics & Treatments
Published on February 10, 2023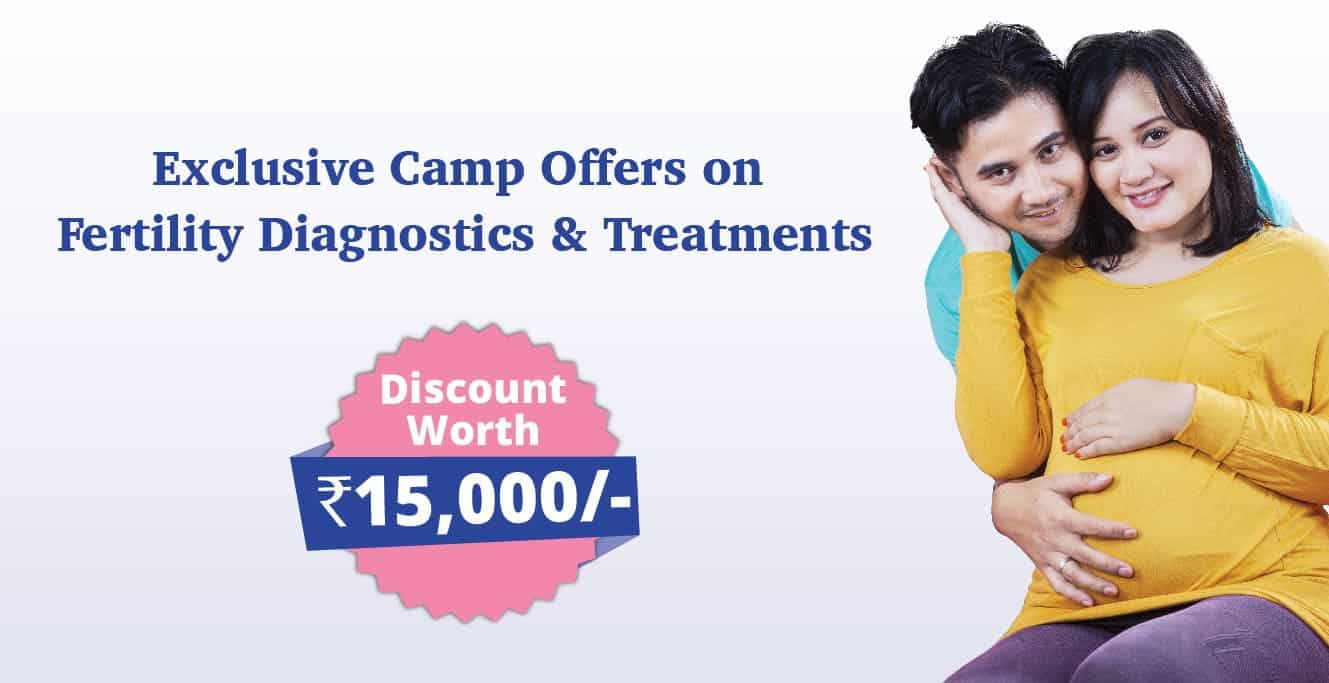 According to several studies, it is reported that the number of couples affected by infertility disorders has increased compared to previous years. In India, the infertility rate varies based on diversification, which includes different climatic conditions, diets, quality of living, etc. Whereas, globally, it is stated that around 48 million couples are affected by one or another type of infertility issue. 
In order to combat infertility disorders and various issues related to reproductive organs, Birla Fertility & IVF is introducing advanced treatment with modern Artificial Reproductive Technology (ART). We provide comprehensive care to our patients who are seeking to become parents. Our clinics are well equipped with world-class facilities to deliver effective fertility treatment with a higher pregnancy rate. 
To make advanced fertility treatments accessible, Birla Fertility & IVF is operating in various cities across the nation, such as Gurgaon, Lucknow, Kolkata, Varanasi, Delhi, and many more. We are also running a camp offer with exclusive discounted prices for some diagnostics and fertility treatments. Read below to refer to the list of discounted prices- 
Avail up to INR 15,000 Collectively on Fertility Services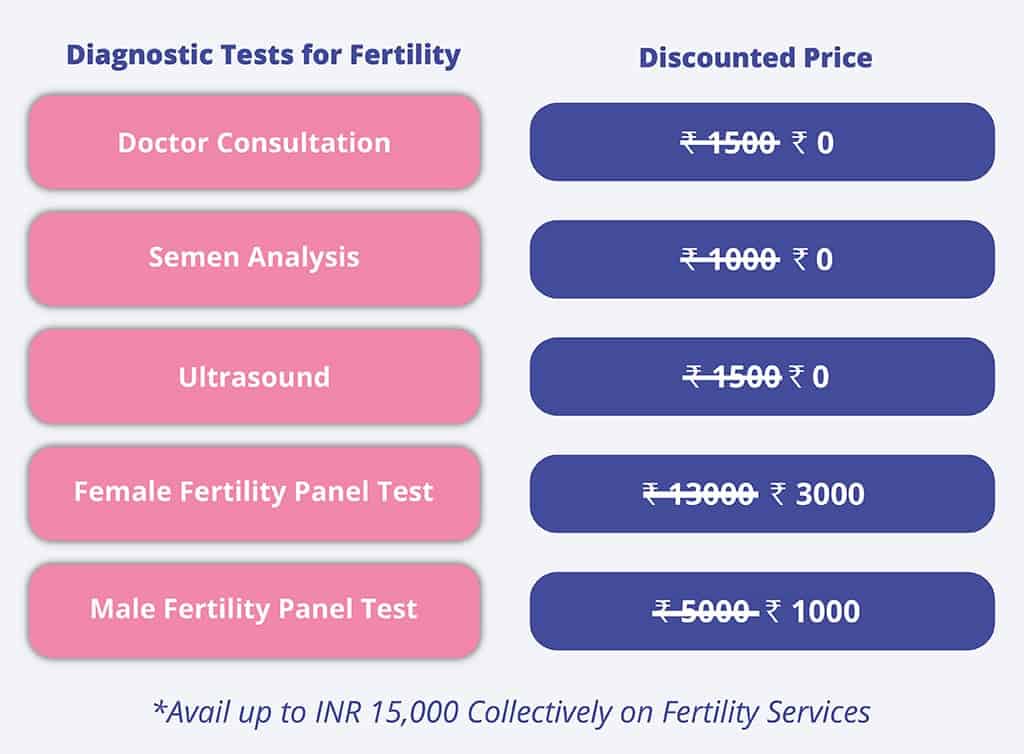 Unlock your dreams of parenthood by locking in fertility services at discounted prices. The exclusive offer on fertility treatments is valid for a limited time only.*
The Exclusive Camp offer is Available in Below Mentioned Cities:
| | | |
| --- | --- | --- |
| City | Clinic Contact Number | Address |
| Punjabi Bagh (Delhi) | +91 1141592277 | Birla Fertility & IVF, Plot No-57/41, Punjabi Bagh West, New Delhi-110026 |
| Preet Vihar (Delhi) | +91 9289342311 | Birla Fertility & IVF, Plot No. 18, 1st Floor, DNRAEC Society, Shankar Vihar, Swasthya Vihar, East Delhi,  New Delhi 110092 |
| Dwarka (Delhi) | +91 9289302207 | Birla Fertility & IVF, Plot No-18, Sector-10, Dwarka New Delhi-110075 |
| Rohini (Delhi) | +91 9289302209 | Birla Fertility & IVF, Ground & Upper Ground Floor, D-11/152 Sector-8, Rohini, Delhi-110085 |
| Lajpat Nagar (Delhi) | +91 1143150800 | Birla Fertility & IVF – Delhi, Plot No-63, Ring Road Lajpat Nagar-3, Delhi-110024 |
| Gurgaon  Sector-14 | +91 1244570195 | Birla Fertility & IVF, THIRD FLOOR, PLOT 739/1, PARSVANATHA ARCADIA, SECTOR 14 MEHRAULI GURGAON ROAD, Gurgaon, Haryana, 122001 |
| Gurgaon Sector-51 | +91 1244882222 | Birla Fertility & IVF – Block J, Mayfield Garden, Sector 51, Gurgaon 122018 |
| Lucknow | +91 9311721678 | Birla Fertility & IVF, Third Floor, Halwasiya Court, MG Marg, Hazratganj, Lucknow, Uttar Pradesh, 226001 |
| Kolkata | +91 9311721604 | Birla Fertility & IVF – Kolkata, First Floor, "Ideal Plaza", 11/1, Sarat Bose Road, Kolkata, West Bengal, 700020 |
| Varanasi | +91 9289302210 | Birla Fertility & IVF, Second floor, block B, building – Arihant central, Constructed on plot No-481/2, 480/2 and 483/1, Tehsil & district- Sigra, Varanasi- 221010 |
| Patna | +91 9289342313 | Birla Fertility & IVF- Plot no 1045-1047,1049-1052 Ward no 4, Opposite Pillar No. 54, Bailey Road, Raja Bazar, Patna, Bihar 800014 |
| Bhubaneswar | +91 9958877762 | Birla Fertility & IVF- 2nd Floor, Janpath Road, Anuj Times Square Building, Saheed Nagar, Bhubaneswar, Odisha – 751007 |
*In Bhubaneswar, the camp offer is available on all three dates except February 14th. 
Who can avail of these special discount offers?
Birla Fertility & IVF is facilitating an exclusive offer to all registered patients. Below mentioned are suitable candidates who can avail of discounted offer-
Patients who have registered with us by filling out the 'Book an Appointment' form with all the necessary information.

Patients who have called us to book a free consultation.

Patients who are diagnosed with infertility disorder and planning to undergo fertility treatment (IVF)

Patients who have been recommended fertility diagnostic tests by an expert.
Why should you choose Birla Fertility & IVF for fertility treatments?
The following are a few factors that can help you decide how we set ourselves apart compared to other healthcare providers-
We offer unmatched compassionate care to our patients and provide a non-judgmental environment, safety, and confidential consultations

We deliver over 75% pregnancy rate 

We have a team of highly experienced fertility specialists who has an experience of more than 21,000 IVF cycles

We offer personalized fertility treatments that make our patient satisfaction score more than 95%

We offer transparency in terms of pricing so that patients don't have to worry about any hidden charges
You can take advantage of the offer by registering your name for it. The discounted offer for fertility investigations and treatments is available on 14th February, 28th February, 14th March and 28th March. Get in touch with us today by giving us a call at the mentioned number or visiting your nearby Birla Fertility & IVF clinic located in Delhi, Lucknow, Kolkata, Varanasi, and others.