Amping Up the Awareness, Accessibility & Affordability of Fertility Treatment
Amping Up the Awareness, Accessibility & Affordability of Fertility Treatment
Published on November 14, 2022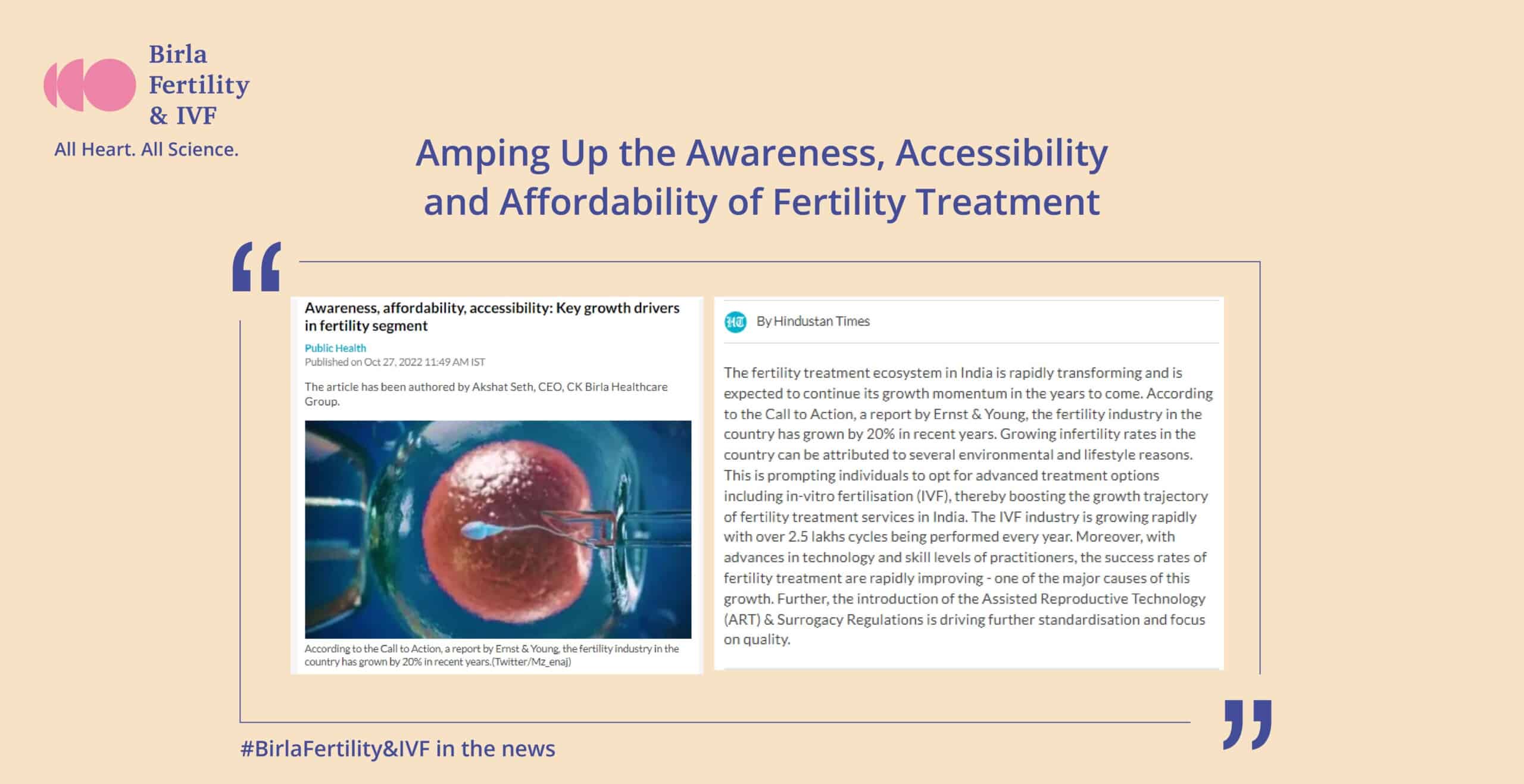 Infertility is a growing problem in India impacting nearly one in six married couples. Unfortunately, less than 1% seek medical help, due to the lack of awareness, access, and affordability. The IVF industry is growing rapidly with over 2.5 lakhs cycles being performed every year.
Moreover, with advances in technology and skill levels of practitioners, fertility treatment success rates are rapidly improving – one of the major causes of this growth.  According to the Call to Action, a report by Ernst & Young, the fertility industry in the country has grown by 20% in recent years.
Go through this interesting read authored by Akshat Seth, CEO, CK Birla Healthcare Group on how fertility treatments can help couples increase their chances of having a baby: 
https://www.hindustantimes.com/ht-insight/public-health/awareness-affordability-accessibility-key-growth-drivers-in-fertility-segment-101666851142661.html
To Know More
Speak to our experts and take your first steps towards parenthood. To book an appointment or to make an enquiry, please leave your details and we will get back to you.