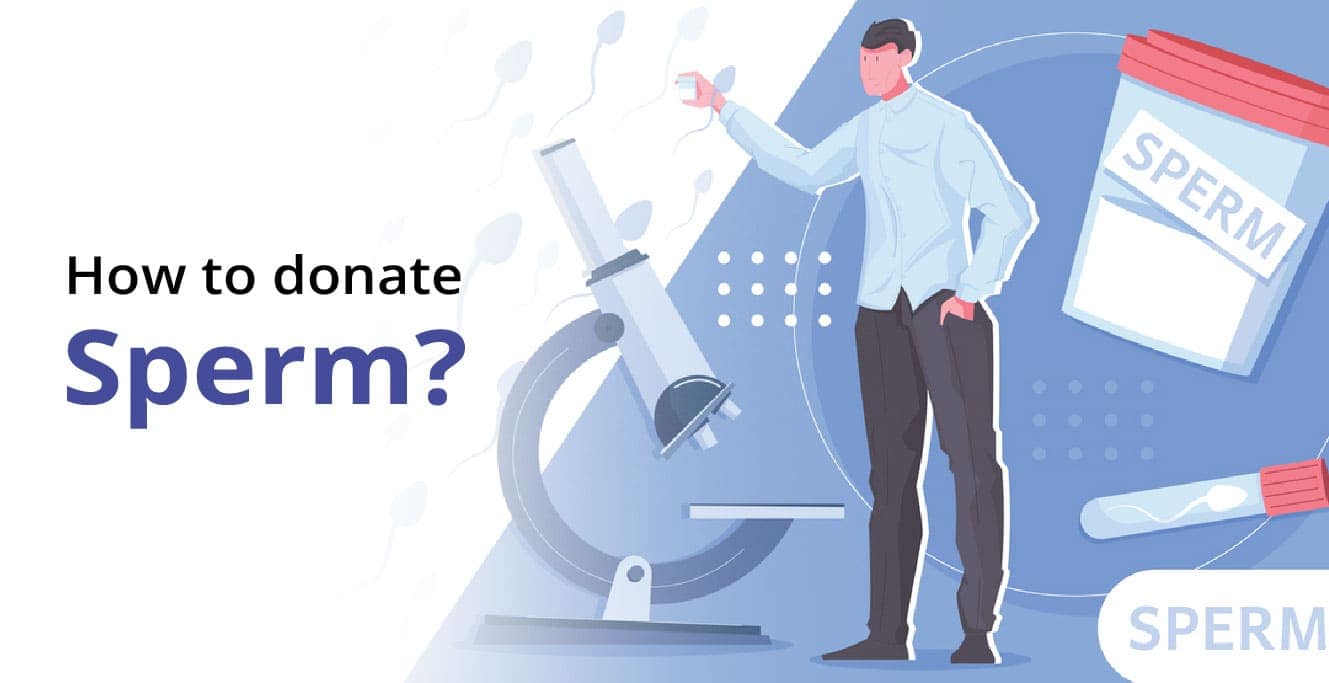 Sperm donation involves storing the semen of a donor in a specific container in a sperm bank and then donating it to a couple or a woman who requires it to conceive a child.
You can donate sperm anonymously. You can also donate sperm to a known recipient (relative, friend, colleague, etc.)
When the requirement arises, the stored sperm undergoes thorough testing. After it is checked out and cleared, it either fertilises mature eggs in a lab (in-vitro fertilisation) or is injected into a female's reproductive organs (intrauterine insemination).
This utilisation of donated sperm to help out a couple or a woman to bear a baby is known as third-party reproduction.
What Are the Risks of Donating Sperm?
The great thing about the sperm donation procedure is that there are no risks associated with it. Anyone willing or wanting to donate can do so without fear.
Procedure for Sperm Donation
The lengthy procedure for donating sperm is split into three broad categories. Let's take a look at these categories to understand the procedure better.
1. Screening – Before Donating Sperm
According to the official guidelines laid down by ICMR (Indian Council of Medical Research), any man who wishes to donate sperm has to undergo the following screening process at an authorised sperm bank or fertility clinic:
Physical assessment
To ensure you are healthy enough to donate sperm, your doctor will need your blood tests, blood glucose tests, urine tests, thyroid tests, etc. All these tests help in detecting the possibility of any autoimmune or infectious diseases, such as HIV, Syphilis, AIDS, etc. Also, they assist in checking out any risk of chronic diseases like diabetes, cancer, heart diseases, etc.
When you pass this exam, you can become an approved sperm donor. However, you will have to do these tests again if you continue to donate sperm every six months.
Age limit
You must be at least 18 years old and below 45 years of age to meet the age requirement set by sperm banks to donate sperm.
Medical history of the family
You need to provide a detailed medical history of your family. If there is a presence of any hereditary, chronic or genetic disorder, you will be disqualified from donating sperm.
Genetic analysis
Your blood sample undergoes evaluation to check if you are a bearer of any congenital disorders that can be unsafe for the recipient's child. If you pass this analysis, you can become a sperm donor.
Semen test
You have to provide samples of your semen. If the sperm in your semen has a standard composition, quality, and quantity and more than 40 per cent of the sperm are moving –  you can donate sperm.
Psychological assessment
You are asked some questions to ensure that you are mentally fit to donate sperm and do not have any emotional issues with it. You will also have to answer a few questions about whether you want your contact number or information to be shared with the recipient's child.
If you are donating sperm to a known recipient, the type of relationship you share with the recipient will also be discussed. And if you are married, counselling is an option that you have which could be beneficial for you and your partner.
1. Details of personal and sexual history
As a part of the screening process for the sperm donation procedure, you need to provide personal information about yourself – hobbies, interests, qualifications, height, weight, etc. You have to give information about your sexual activities too.
Moreover, if you have any drug additions, you need to inform them about it and get tested for the possibility of risk factors for health diseases and sexually transmitted diseases.
Once the screening is complete and in case some abnormalities are present in your test report, you will be informed and referred for treatment and cannot donate sperm for the time being.
On the other hand, if your test report comes out to be free from any health conditions, you will be given a consent form to sign. Signing the form enables you to donate sperm legally.
2. During Sperm Donation
Once the screening process concludes, you are informed about how to donate sperm. You will have to abstain from having sex and masturbating for at least 2-4 days before donating sperm.
To donate sperm, you need to go to the registered sperm bank or fertility clinic. Once you arrive there, you are sent to a private room with an uncontaminated container. You will have to ejaculate into the container and then hand it over to a nurse or place it on a surface as suggested.
However, if you feel uncomfortable donating sperm in a private room at a sperm bank, don't worry, there is a solution for your concern: you have the option of staying at your home or a nearby hotel, as long as you hand over the container containing your semen to the registered sperm bank within an hour.
3. After Sperm Donation
Your semen sample is cryopreserved (frozen) and quarantined for over six months. After this, all the earlier-mentioned tests are conducted again to ensure you are not suffering from any infectious diseases.
Your sperm sample is re-evaluated to ensure it's in standard condition because some sperm samples are susceptible to damage during their storage period.
If your test reports turn out to be negative and your sperm sample meets the standard criteria set to donate sperm, you become an official sperm donor and can regularly donate sperm.
And this finally completes the sperm donation procedure.
Conclusion
Do you wish to donate sperm but are unable to decide on a reliable fertility clinic?
Birla Fertility and IVF (BFI) is a top-notch fertility clinic with several branches in metro cities and states in India. BFI has a team of skilled fertility specialists, friendly support staff, compassionate counsellors, and state-of-the-art facilities for extensive screening that aim at furnishing excellent fertility care.
So, to gain a deeper understanding of the how-tos of donating sperm on a one-on-one basis, visit a nearby Birla Fertility and IVF centre or book an appointment with Dr. () and donate sperm today.
FAQs
1. What is the ultimate period for storing a sperm sample?
Though the maximal duration of storage of a sperm sample is usually a decade, excellent quality samples can be stored for more than ten years without any damage.
2. What are the requirements for donating sperm?
As stated before, you must meet the following requirements set by ICMR (both times – before and after the sperm donation procedure) to be eligible to donate sperm.
You have to be between 18-45 years of age
Must undergo a thorough physical evaluation and clear it
Your sperm must be in good condition overall
Should not have a family history of deadly autoimmune or genetic disorders
Must not suffer from STDs, psychological, addiction, infectious and chronic disorders
Must have a satisfactory educational level, qualifications, height, weight, hobbies, etc.
3. Who can donate sperm?
Any male, preferably 18-45 years old, who passes all the above-stated requirements can donate sperm.
4. What is the cost of donating sperm?
You will receive the cost or payment for donating sperm between INR 20,000-30,000. However, the sperm donation price can vary from city to city and state to state in India.
Written by: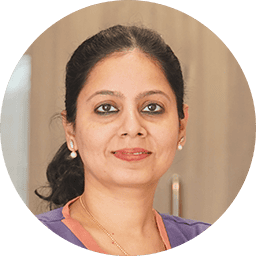 Dr Divya Shandilya
Dr Divya is a knowledgeable and compassionate gynecologist and infertility consultant with experience, dedication and discretion. With 10+ years of experience in clinical practice, she has proven ability to assess and investigate patient symptoms and make critical decisions for their treatment. Her thorough knowledge in sexual health and reproductive medicine and experience in various infertility conditions makes her a valuable addition to our expanding team of fertility experts.
Dr. Divya Shandilya has always been passionate about the Obstetrics and Gynecology branch with special interest in the field of Infertility. Which is why she has been associated with some of the most recognized names in the field like Cloudnine Hospital, Noida, as a fertility consultant gynecologist, Indira IVF, Ghaziabad as Functional center head, PMMH (Pandit Madan Mohan Malviya Hospital, Govt. NCT of New Delhi) as senior resident OB GYN. Her core training in this field has also been under very reputed hospitals of India.
Book an Appointment
View Details